Beginner's Guide To Buying Bitcoin [BTC] From Binance, Bybit, And CEX.io
We invite you to join the future of currency today as the global blockchain market is forecast to reach $67.4 billion by 2026, growing at a CAGR of 68.4%. Join today with trusted platforms backed by fast transaction speeds and top-notch security.
Editor's Pick:
Best Platforms To Buy Bitcoin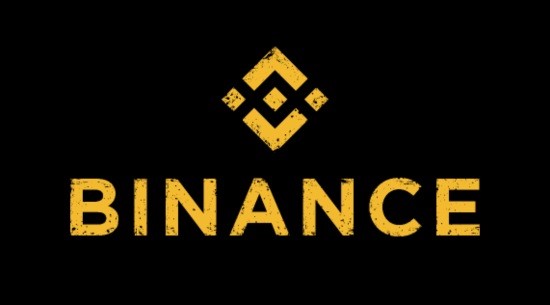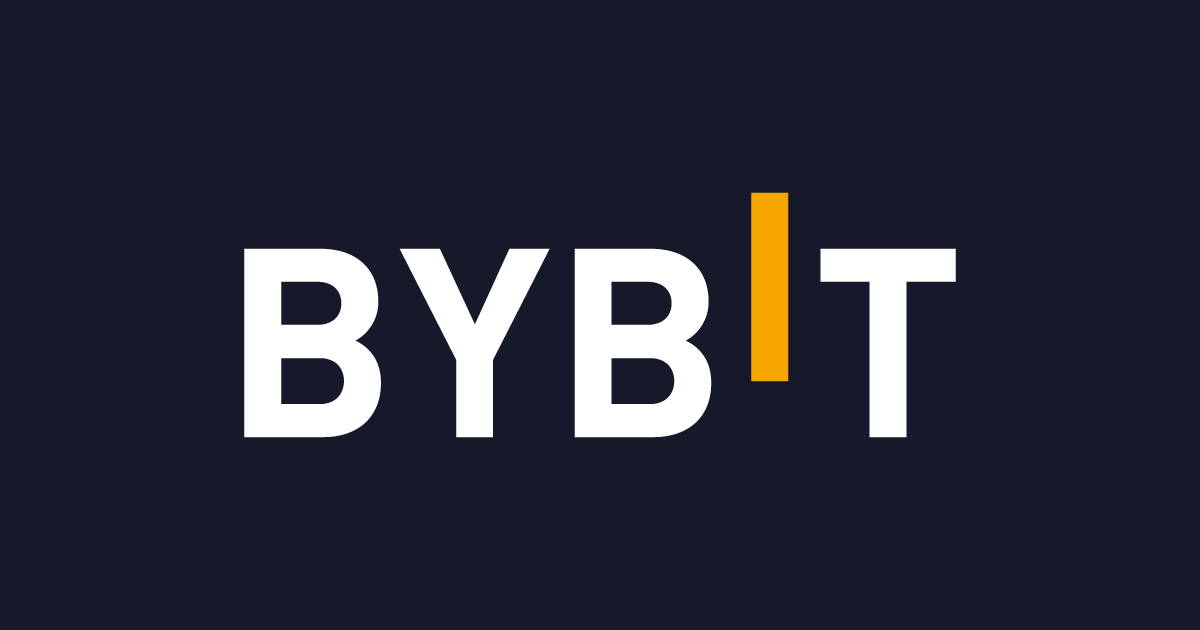 ✓
Risk-free Test Enviroment
✓
Crypto leverage up to 100x
✕
U.S version not available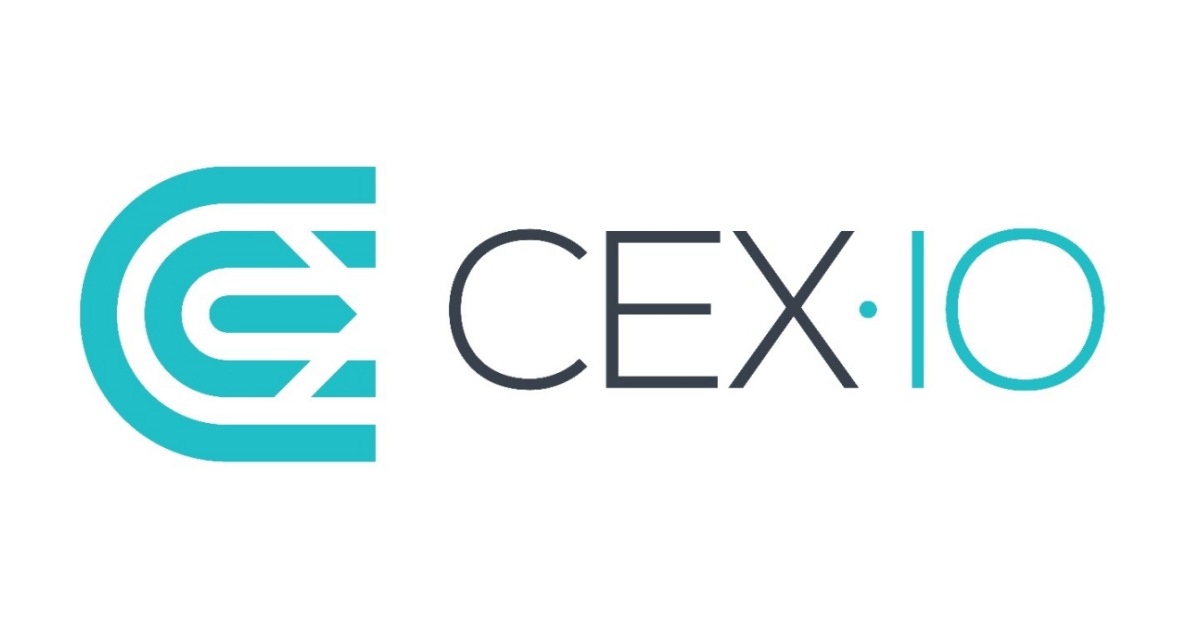 ✓
Multiple cryptocurrency support
✕
Limited Educational content
Did you know there are 22,904 cryptocurrencies on the market right now?
Cryptocurrencies are digital assets used as a medium of exchange, similar to traditional money.
Moreover, the cryptocurrency system is decentralized, which means no government or other authority controls it.
It is also difficult to counterfeit since they are protected by cryptography.
The world of cryptocurrencies may seem mysterious to those with no prior investment or trading experience. Therefore, we have created this guide exclusively for aspiring investors and traders looking to learn more about and invest in cryptocurrencies such as bitcoin.
Among these myriad cryptocurrencies, one stands out:
"Bitcoin (BTC)."
Obviously, one cannot ignore Bitcoin, due to its volatile price swings, frequently reported by the financial media. Even a week doesn't go by without Bitcoin making headlines.
There are several options available for people interested in buying this decentralized form of digital cash. One can buy them directly or indirectly through traditional or emerging brokers. In fact, it's easier than ever to buy bitcoin, and commissions are down too.
For those unfamiliar with bitcoin, let me briefly explain what it is.
What is Bitcoin (BTC)?

Bitcoin is a cryptocurrency based on blockchain that's designed to eliminate the role of central authorities such as banks and governments.

With blockchain technology, Bitcoin facilitates collaborative funds exchange between users on a decentralized network.

As a store of value, bitcoins are often referred to as "digital gold."

From a payment network to an investment asset, Bitcoin has evolved over the years. Nowadays, cryptocurrencies such as Bitcoin enjoy mainstream popularity, particularly among investors and traders.

With an estimated value of $1 trillion today, Bitcoin makes up roughly 45% of the cryptocurrency market. It is currently the top choice for a number of reasons, including:
#1 - First-Mover Advantage
As the world's first cryptocurrency, Bitcoin enjoys a significant advantage in terms of brand recognition and adoption due to its first-mover advantage.
#2 - Acceptance
Bitcoin, today, is accepted by a growing number of businesses and merchants as a form of payment, ensuring its acceptance and utility on a mainstream level. According to a survey, 15,174 businesses worldwide accept Bitcoin, with around 2,300 operating in the US. Globally renowned "Microsoft even accepts Bitcoin".
#3 - Security and decentralization
The blockchain technology behind Bitcoin offers high security and decentralization, which means that no single institution or organization controls it.
#4 - Liquidity
Bitcoin occupies the top spot regarding liquidity among cryptocurrencies, which refers to its high trading volume and ease of conversion into other currencies.
#5 - Community Support
Bitcoin has a vibrant community of users, investors, and developers committed to its growth and adoption.
#6 - Limitation On Coin Supply
Bitcoin's supply is limited to 21 million coins, which creates a sense of scarcity and contributes to the perceived value of the coin.
Combining all of these factors makes Bitcoin an excellent investment and a perfect way to transfer funds.
How does a bitcoin work?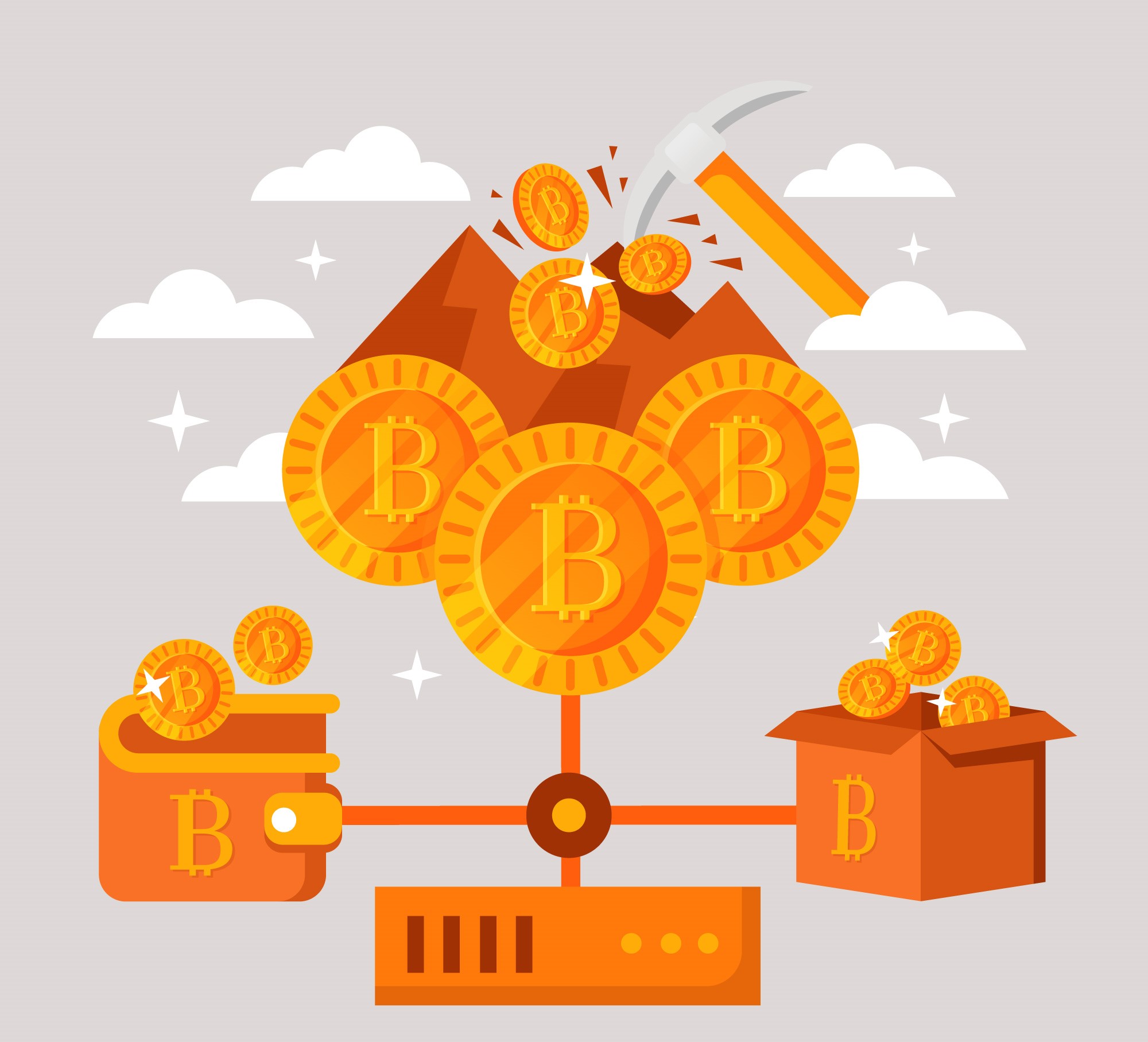 While Bitcoin has gained popularity, not everyone understands how it works.
Whenever a Bitcoin transaction is made, crypto miners verify it using the proof-of-work consensus algorithm.

Proof-of-work is a validation method in which miners verify each and every block on a blockchain.
The processing time for a Bitcoin transaction can take up to 10 minutes. Comparatively, that's very slow.

In spite of this, retailers and merchants, such as Microsoft, accept cryptocurrencies like Bitcoin.
Why Should You Invest In Bitcoin?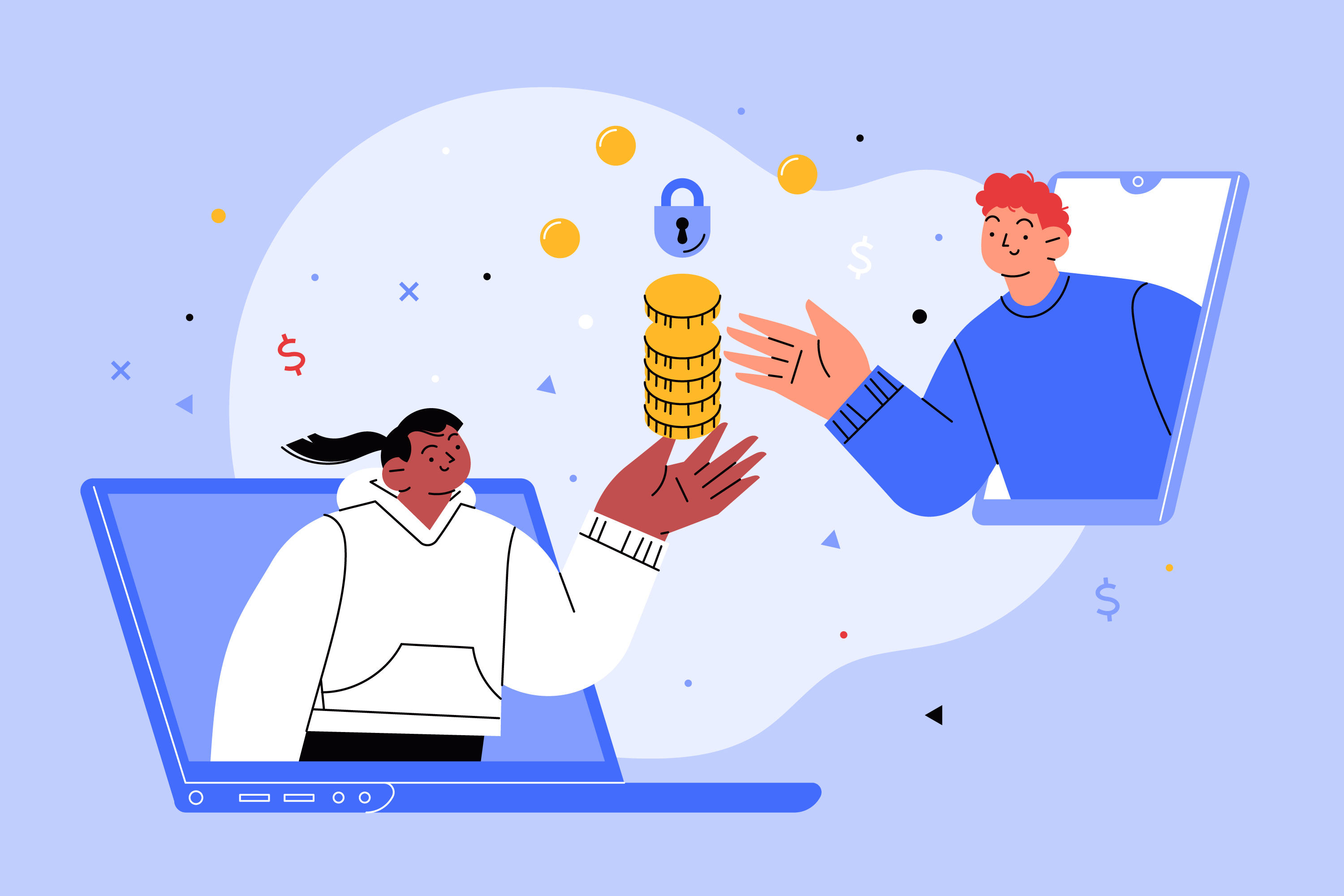 As a beginner, it's easy to question people's obsession with bitcoins.

The main reason is bitcoin's potential for massive returns and the trend it has created among cryptocurrency enthusiasts and investors.

Remember when bitcoin was first introduced?
In the early days of bitcoin, it could be bought for just a few cents each.

A bitcoin today has a value of more than ten thousand dollars, with future returns expected to be even higher.

The other big reason to invest in bitcoin is the diversification it offers.

One can diversify their portfolio by investing in bitcoins.
Returns on traditional investments such as bonds and stocks are determined by the performance of the market.

A Bitcoin investment, however, is independent of the market, so performance on the stock market has no direct impact on it.
Know that there's nothing complicated about investing in Bitcoin.

All you need is an account with a service or an exchange, and safe storage practices.

As an aspiring investor looking to invest in bitcoins, you'll need a crypto exchange account, personal ID documents
if you're using a Know Your Client (KYC) platform, a reliable Internet connection, a payment method, and your own wallet.

The most common payment methods for bitcoin are debit cards, credit cards, and bank accounts, plus ATMs and peer-to-peer exchanges.

Now that we understand what Bitcoin is, how it works, and why should we invest in it, let's find out where we can buy it.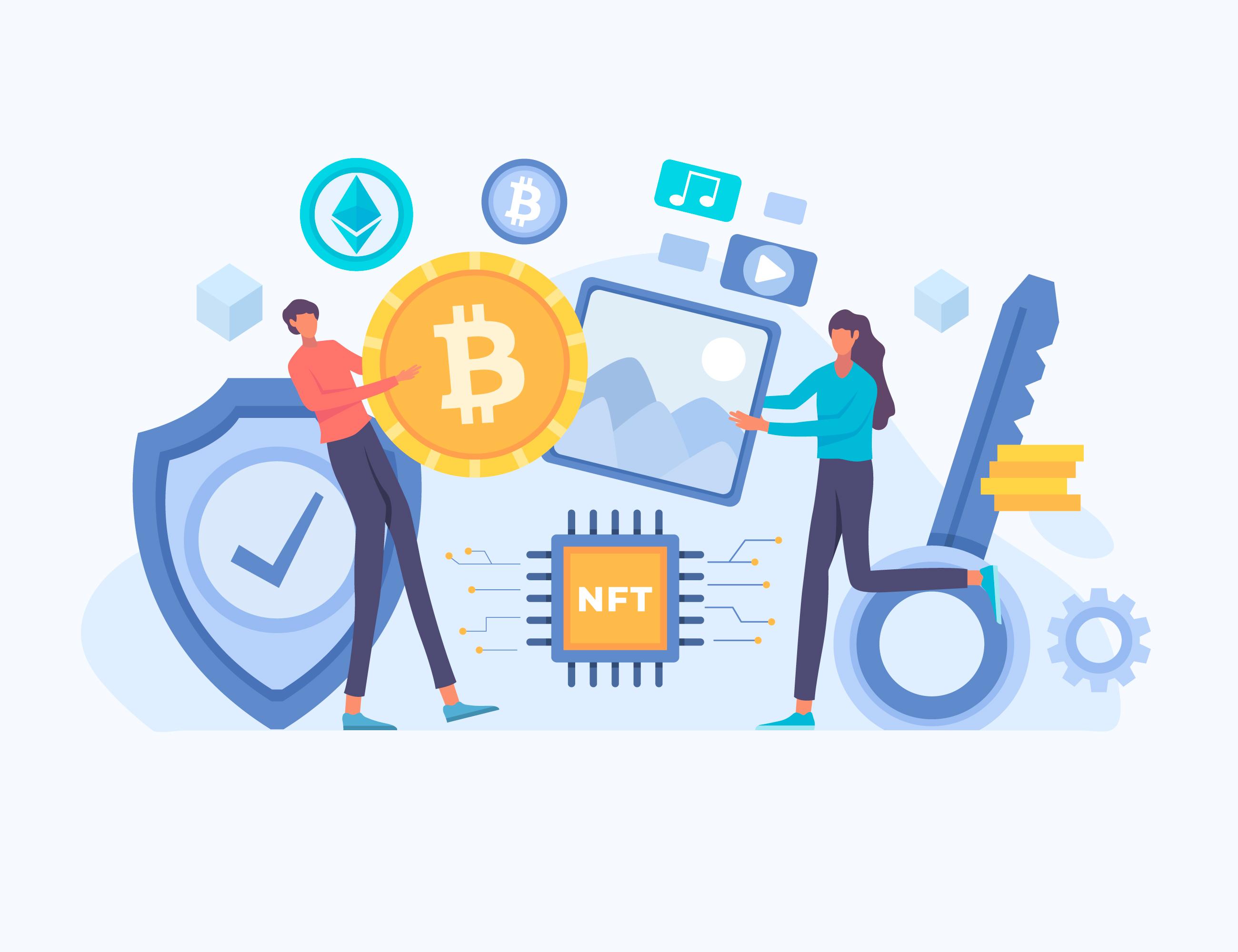 Where To Buy Bitcoin?
A cryptocurrency exchange is a must for anyone who wants to buy bitcoins or any other cryptocurrency.
In essence, a crypto exchange serves as a marketplace where buyers and sellers can trade dollars for crypto.

Most cryptocurrency exchanges offer multiple options, while others only offer Bitcoin.
Beginners should, however, look for a service that combines ease of use, a low fee structure, and high levels of security.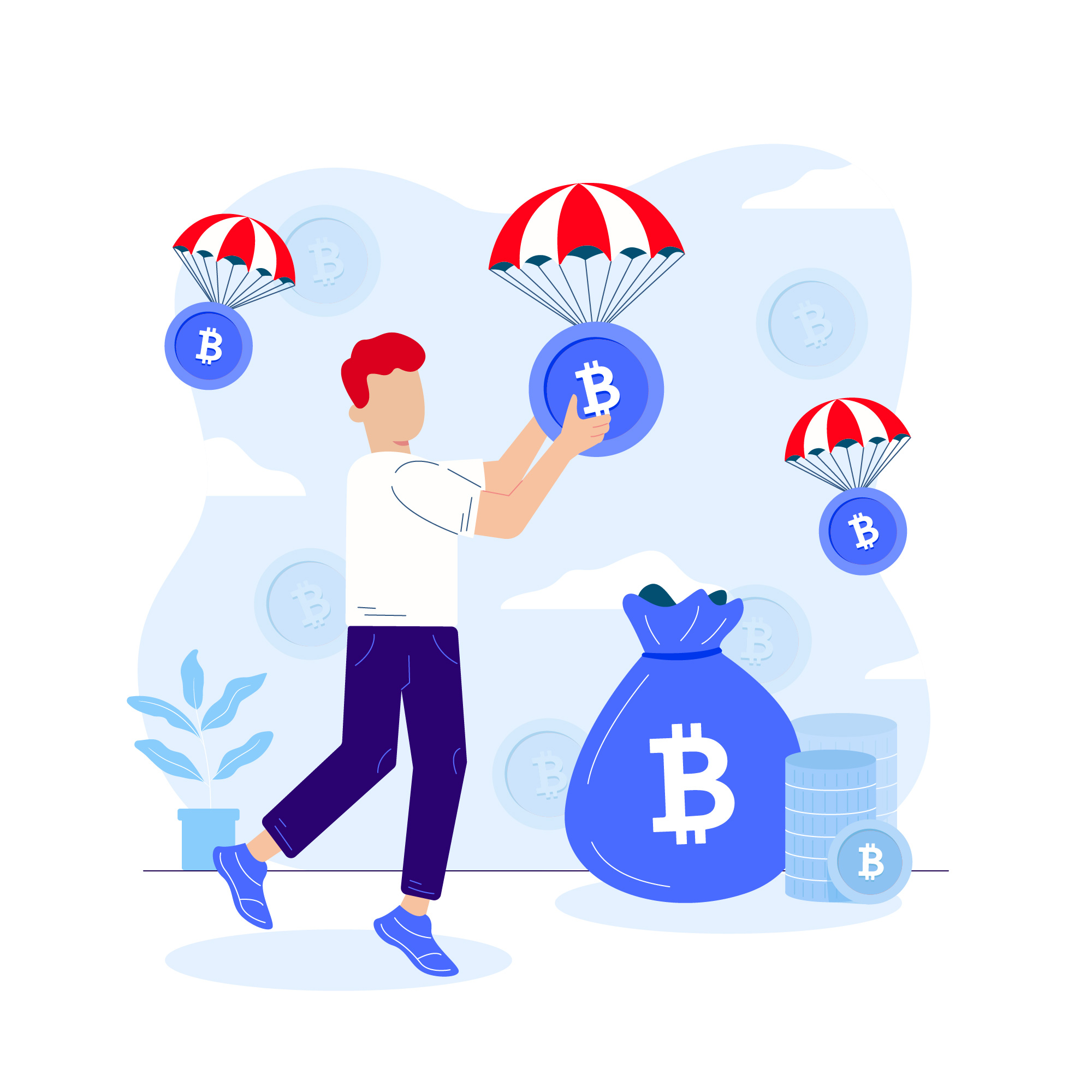 How To Buy Bitcoin?
Crypto investors often begin their crypto investment journey with Bitcoin. Those used to conventional financial products may find the landscape intimidating.
Therefore, it is important to consider your risk tolerance before diving in.

For those without a specific exchange in mind, below are our top picks worth checking out.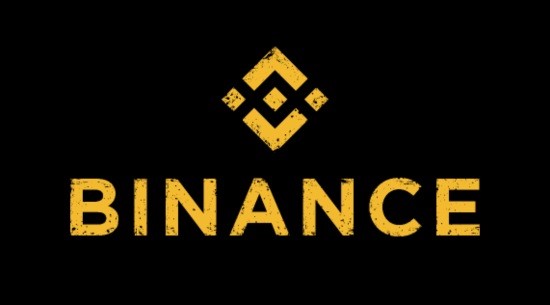 ✔

Great Analysis Tool

✔

Ultra-Fast Trades

✔

Auto Invest Features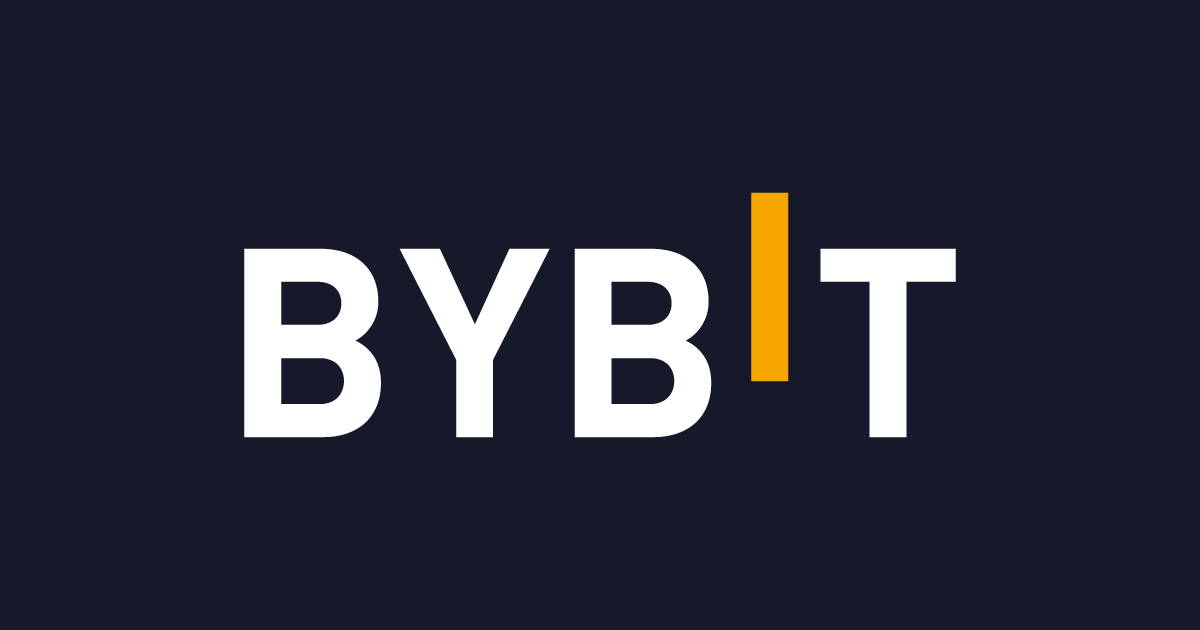 ✔

Fast Trading Engine

✔

Low Trading Fees

✔

Trading Bots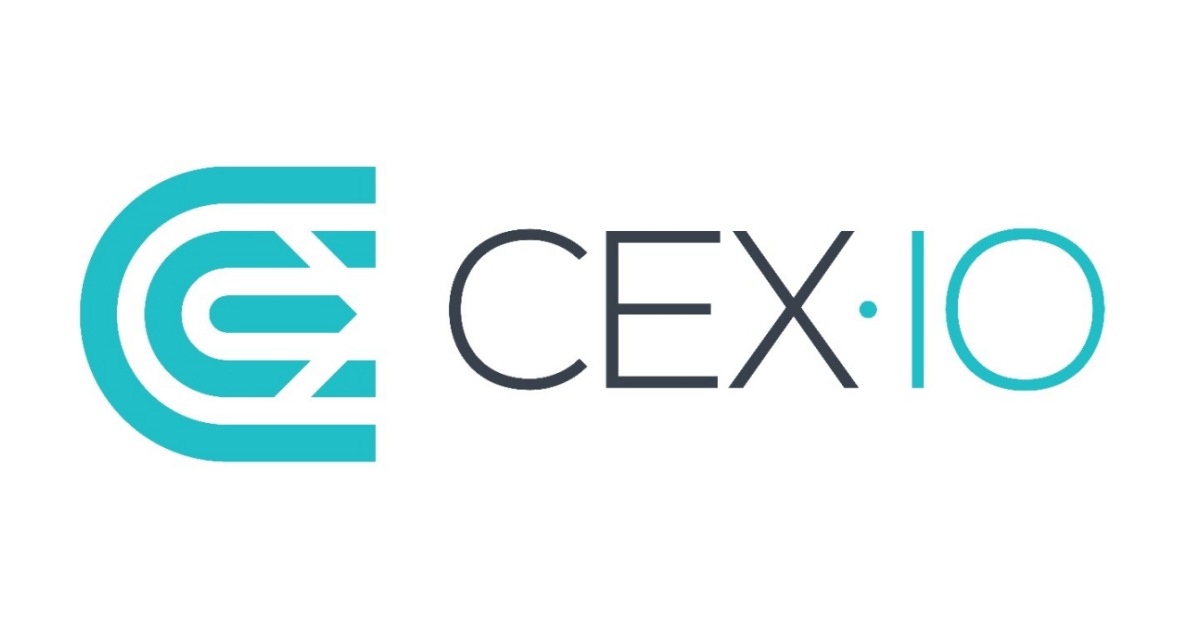 ✔

Low Fees

✔

Accepts Credit Cards

✔

Unlimited Withdrawls
Once you've picked an exchange, you can start investing in Bitcoin by depositing funds.
Don't forget to check if your preferred exchange has a Bitcoin wallet. If not, you'll have to find one yourself.
Bitcoin orders can be placed as soon as your account is funded. You can even buy it with a single tap on some platforms.
If that's the case, you must enter the Bitcoin ticker (BTC). As soon as you have the amount, you will need to enter it.
The current price of Bitcoin is around $26,970, so you would need to invest that much in order to obtain one.
#1 - Binance (Buy Bitcoin On Binance)

As far as trading volume is concerned, Binance is one of the most reliable cryptocurrency exchanges out there.

With Binance, users get fast trades at relatively low fees.

High liquidity is another reason why Binance stands out.
Features
#1 -
Low Fees
Binance charges pretty low fees, so it's an ideal choice for traders looking to minimize trading costs.
Each trade has a
flat fee of 01%
, but if you hold a Binance coin (BNB), it can be reduced by up to
25%
.
#2 -
User-friendly interface
Binance features an intuitive user interface that is easy to use for both novices and experienced traders alike.
#3 -
Mobile app
Users can trade on-the-go using Binance's mobile app, available for Android and iOS.
#4 -
Margin trading
Binance users can trade on margin, borrowing funds to increase their trading positions and profits.
#5 -
Futures trading
With Binance's futures trading, cryptocurrency contracts can be leveraged.
#6 -
Staking
Binance offers stake options for a wide range of cryptocurrencies, rewarding users for holding their coins on the exchange.
#7 -
Savings
Users can also earn interest on their cryptocurrency holdings with Binance's savings feature.
#8 -
Security
Binance prioritizes security and uses cold storage or two-factor authentication to protect its users' funds.
#9 -
Customer support
Account holders can contact Binance's expert customer support team either by email, live chat, or through social media channels
such as Instagram.
Users Experience
Based on most users' experiences with Binance, it has proven to be a helpful platform for cryptocurrency enthusiasts
seeking their way in the crypto world and guiding them along the way. Security, ease of setup, and an incentive program make it a great choice.

As part of the sign-up process, users are prompted to set up two-factor authentication for added security.
As for trading, users can easily buy, sell, and trade.

Traders can even choose between basic and advanced trading options on the platform.
How To Buy Bitcoin On Binance
To buy Bitcoin from Binance, follow the steps below:
Step 1: Create an account (it's free)
To buy bitcoin on Binance, you must create an account first.

You can easily create one via a website or app. Simply visit the Binance website and click on the "Register" button.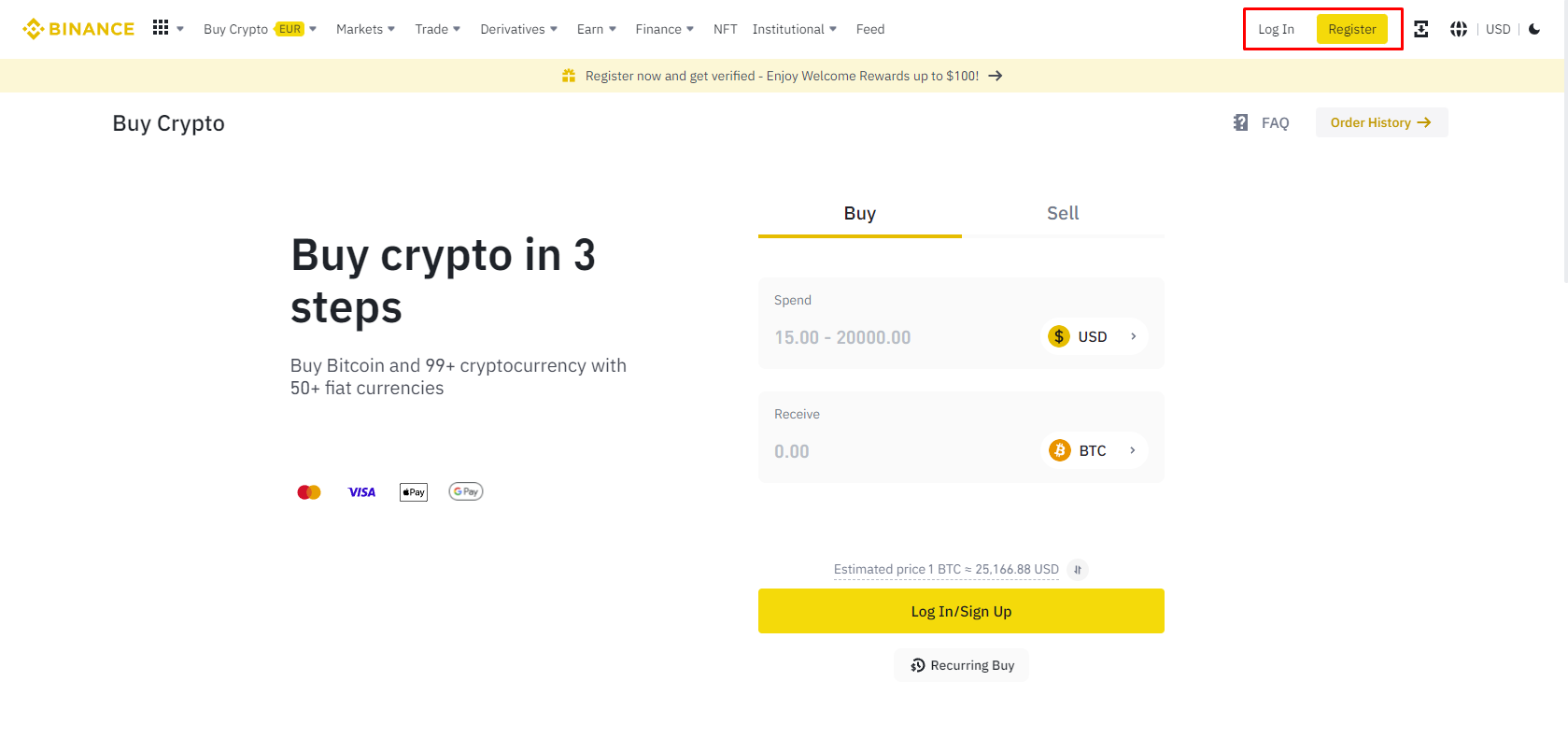 The only thing you'll need to provide there is your email address and password. Even your Google or Apple accounts can be used to register.
Step 2: Verify your account
Once you've created an account, it must be verified. This is to comply with anti-money laundering (AML) and know-your-customer (KYC) regulations.



Binance requires all users to go through a KYC (Know Your Customer) process prior to getting started.

As part of this process, you will need to provide some personal information, a government-issued ID, and confirm your liveness.
Step 3: Deposit funds into your account
Now that your Binance account is verified, go ahead and deposit funds into your account.

You can do this by clicking on "Wallet" in the top menu and then selecting "Fiat and Spot." Follow the steps to deposit funds.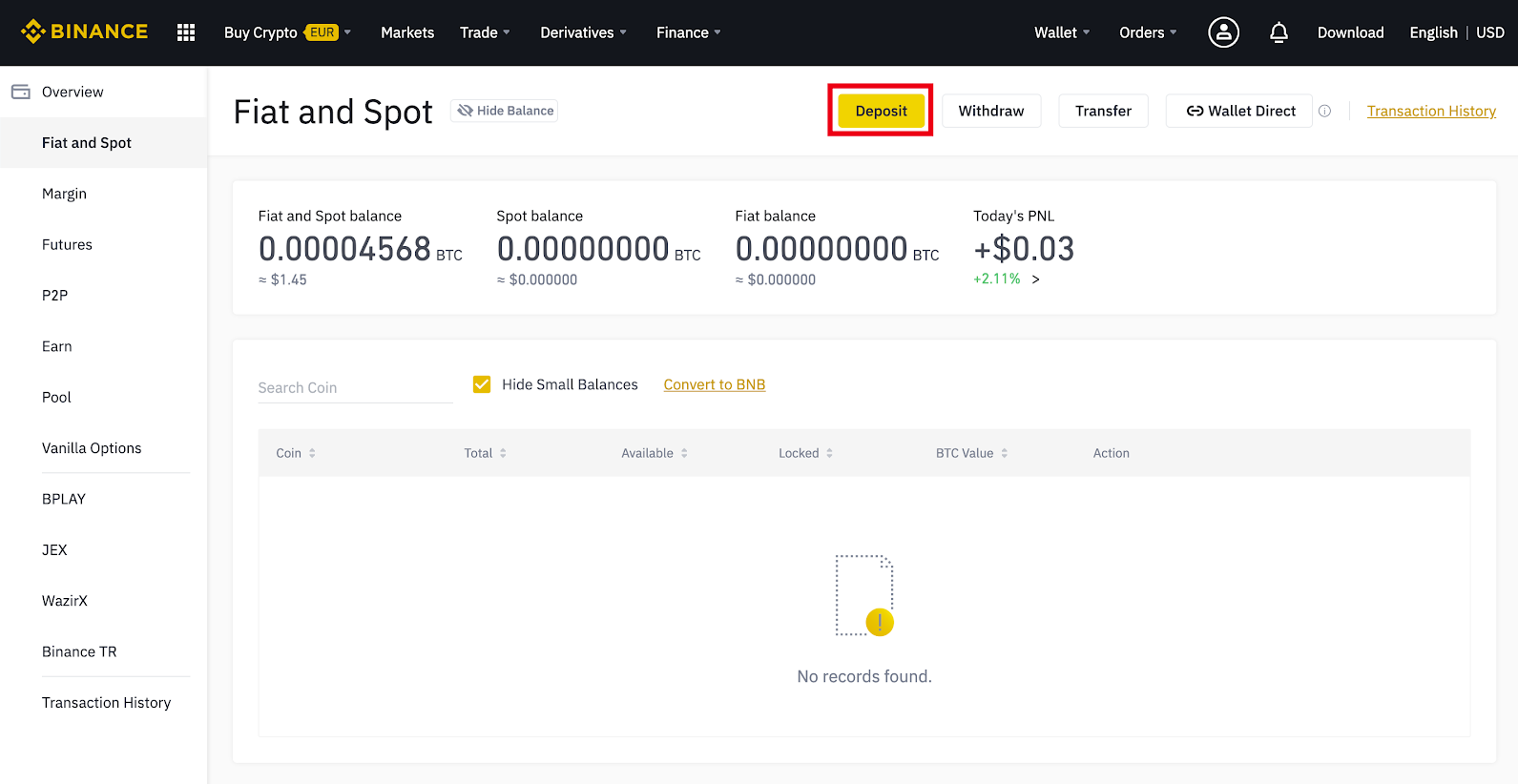 Moreover, it's easy to buy bitcoins on Binance with fiat currencies like USD, EUR, or GBP.

Buying Bitcoin with other cryptocurrencies is also an option.
Step 4: Finally, Buy Bitcoin
Once you've funds in your account, you're all set to buy Bitcoin.

Simply click on the "Trade" tab in the top bar and select the option that says "Classic".

Now select the bitcoin pair that you wish to trade (e.g., BTC/USD) and fill in the amount of bitcoin that you intend to purchase.

Finalize your purchase by clicking on "Buy BTC" and it's done.
#2 - Bybit (Buy Bitcoin On Bybit)
Among the most popular cryptocurrency exchange platforms, Bybit is another trustworthy and extremely secure platform
making its way to the top due to its convenience.

Users can buy, sell, and exchange digital currencies with its easy-to-use system.

Currently, the platform offers perpetual contracts for BTC/USD, BTC/USDT, ETH/USD, EOS/USD, and XRP/USD.
Features
#1 -
Professional trading experience
Bybit offers features suited to professional traders, like low fees and high leverage.
#2 -
Low fees
Bybit prides itself on having some of the lowest trading fees in the industry, giving traders a cost-effective option.
#3 -
Simple and intuitive interface
With Bybit, both beginners and experts can easily navigate its intuitive interface.
#4 -
Mobile app
Traders can monitor their positions and trade on the go with Bybit's mobile app for iOS and Android.
#5 -
Leverage trading
Bybit offers 100× leverage and requires both initial and maintenance margins. Trading fees are multiplied by leverage
for orders valued at 100 USDT (in accordance with the quantity and order pricing specified on the confirmation screen).
#6 -
Futures trading
Bybit offers leveraged futures contracts on cryptocurrencies, albeit on a quarterly basis.
#7 -
Staking
Bybit Launchpool supports staking for multiple cryptocurrencies, giving users the opportunity to earn tokens for free.
#8 -
Insurance fund
Bybit maintains an insurance fund that protects traders against sudden volatility or market liquidation.
This insurance fund consists of the residual margins from liquidated positions closed at prices higher than bankruptcy prices.
#9 -
Advanced order types
Bybit supports a variety of advanced order types, namely limit orders, stop orders, and take-profit orders, which
provide traders with greater flexibility.
#10 -
Customer support
Bybit offers email support, live chat support, and a comprehensive FAQ section for users as well.
Users Experience
As part of ByBit's incentive program, members receive bonuses such as multiple deposit bonuses, referral bonuses, and crypto bonuses.

This is in exchange for following the company on social media and trading.

Currently, ByBit only accepts a limited number of cryptocurrencies, but more will surely be added in the near future.
Bybit users love that they can deposit and withdraw without having to go through KYC.

Plus, you don't need to provide any personal information.

Once you create an account and fund it with cryptocurrency, you're ready to trade. Privacy-conscious people will love this.
How To Buy Bitcoin On Bybit
To buy Bitcoin on Bybit, follow the steps below:
Step 1: Start by creating an account
To get started on Bybit, you must create an account first. Fortunately, it's easy to do so.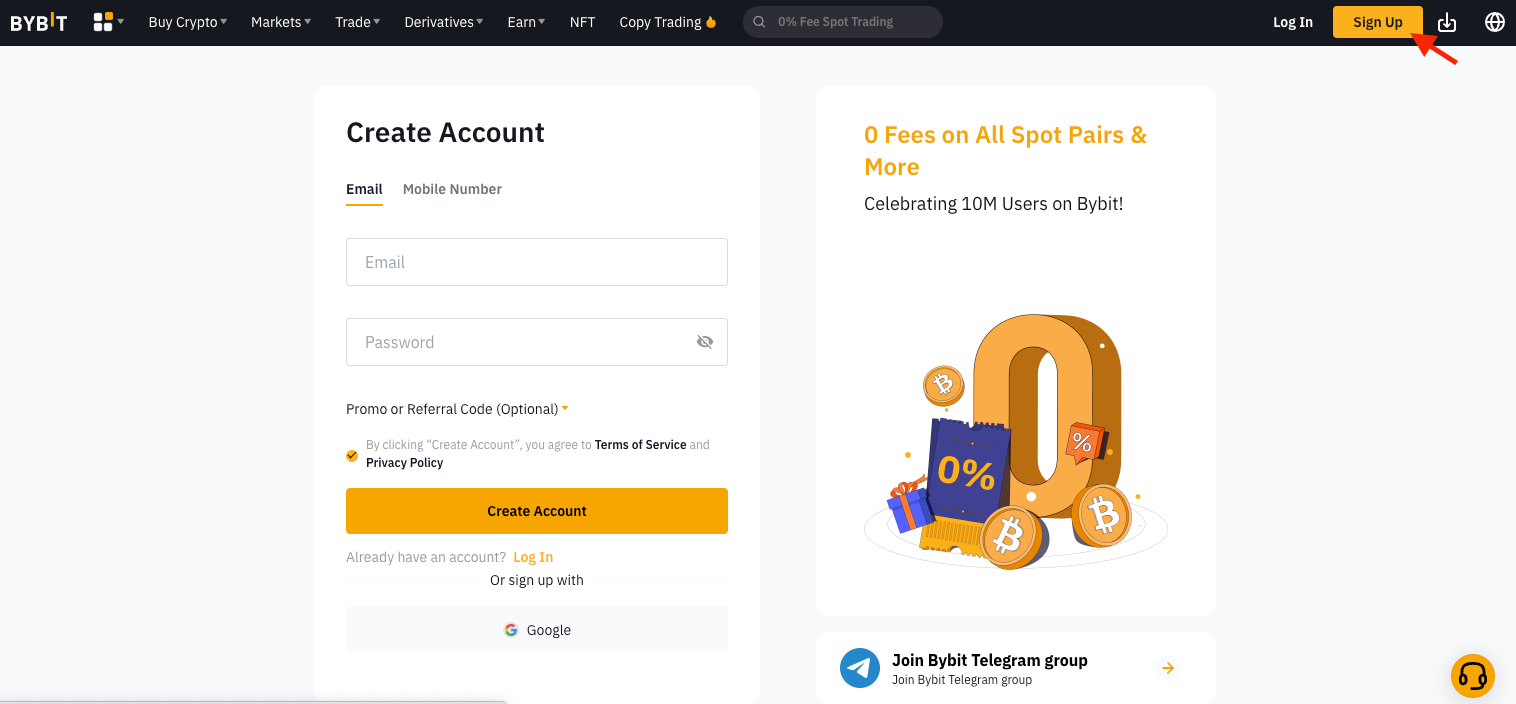 Visit the website, and in the top right corner, you'll find an arrow pointing downward along with a button to sign up.

Simply click on the signup button to create an account or hover over the downward arrow icon to scan the QR code in order to
download the Bybit app (both android and iOS versions available).

Once you enter your email address and create a password, you are all set.
Step 2: Now it's time to verify your bybit account
The next step after creating an account is to verify it.




You will need to provide some personal information and a photo of your ID to complete this process.

It is solely to ensure compliance with anti-money laundering (AML) and know-your-customer (KYC) regulations.

Follow all of the required steps to verify your identity.
Step 3: Deposit funds into your account
The next step is to deposit funds into your account following its verification.

To deposit funds, click on "Asset" in the top menu and choose "Deposit." Follow all steps to deposit funds.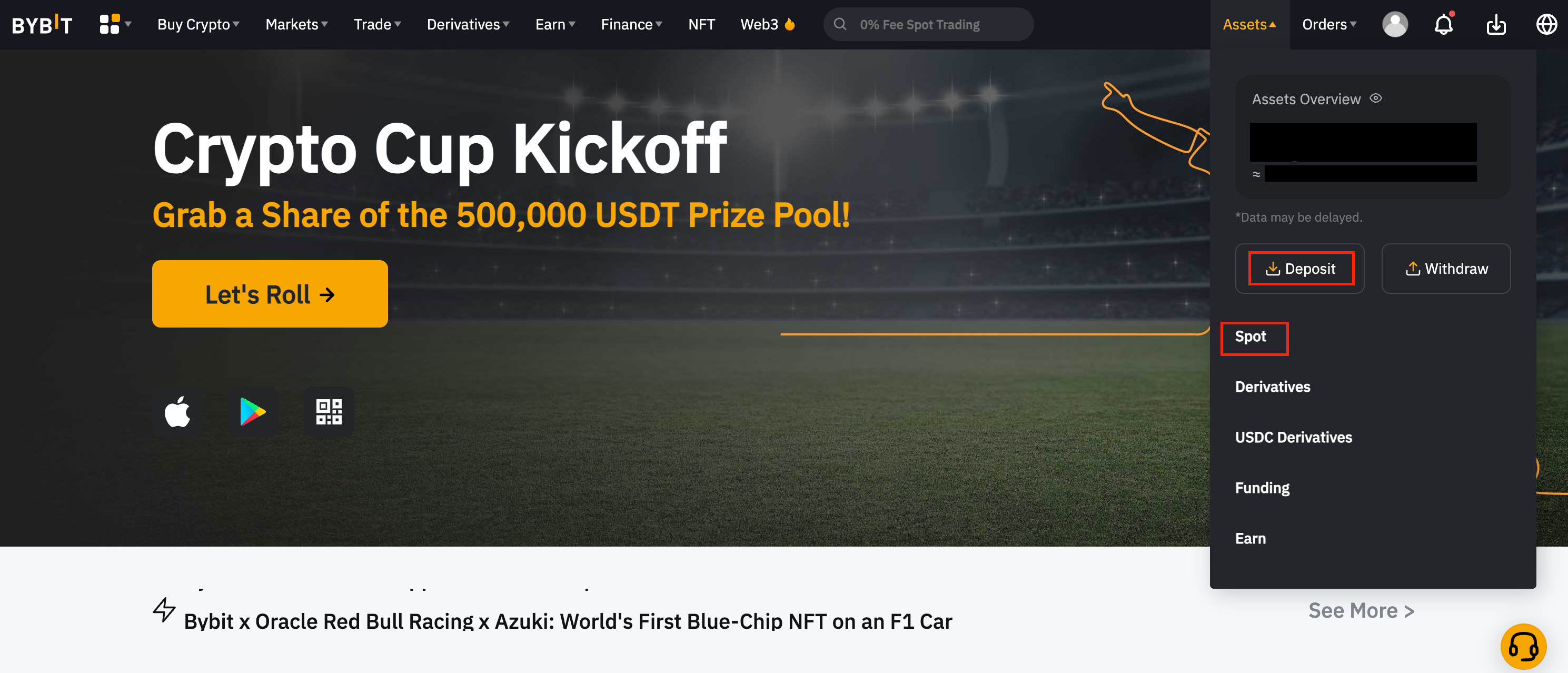 Bybit also allows users to buy Bitcoin in fiat currencies like USD and EUR.

Other cryptocurrencies can also be used to purchase Bitcoin.
Step 4: Buy Bitcoin
Now that you've done everything, it's time to buy Bitcoin using Bybit.

To buy, click on the buy crypto option and a few payment options will appear on your screen. These options include
one-click buy, P2P trading, and fiat deposit.

Choose a payment option according to your needs. Choose the amount of Bitcoin you want and set the price.

You can either place a market order, which will buy Bitcoin at the current market price, or a limit order, which will buy Bitcoin at a specific price.
#3 - CEX.io (Buy Bitcoin on CEX.io)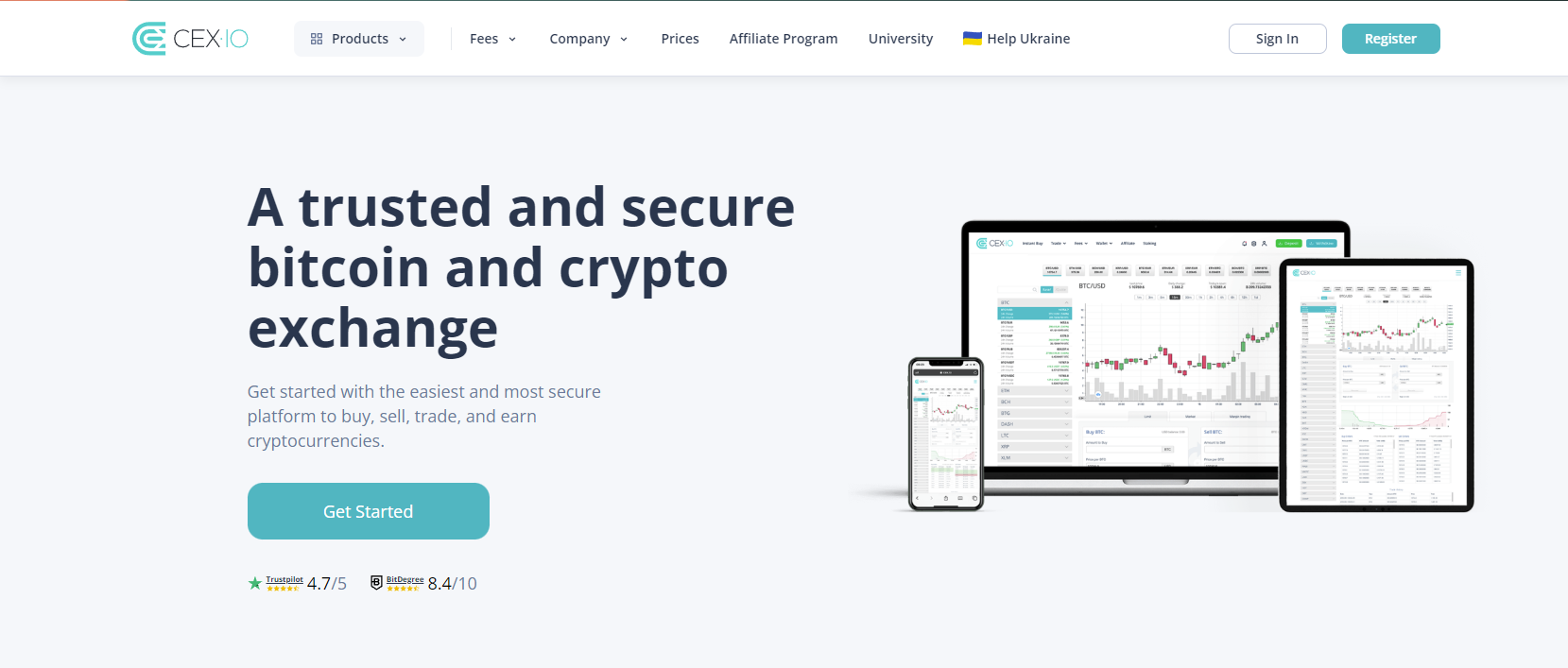 Buying bitcoin has never been easier thanks to platforms like CEX.io that make it quick and easy to buy bitcoin.

CEX.io is a widely used cryptocurrency exchange that allows Bitcoin purchases.

Its secure payment options include both credit/debit cards and bank transfers.
Features
#1 -
Low fees
CEX.io offers a competitive fee structure for trading, deposits, and withdrawals, which makes it a viable option for traders.
#2 -
User-friendly interface
CEX.io offers an intuitive interface well-suited for both novice and experienced traders alike.
#3 -
Mobile app
Users can trade anytime, anywhere with the CEX.io Android and iOS app.
#4 -
Margin trading
By using CEX.io margin trading, traders can benefit from both price falls and rises. Long and short positions enable this.
#5 -
Staking
With CEX.io, users can stake certain cryptocurrencies. You can earn rewards by holding your coins on the platform.
#6 -
Instant buy/sell
CEX.io comes with a very useful instant buy/sell feature, making it quick and easy to buy and sell cryptocurrencies
on the platform. Mobile users can also access this feature.
#7 -
Multiple payment methods
CEX.io supports multiple payment methods. CEX.IO makes buying bitcoin easy and safe, whether you use a credit card or a bank transfer.
#8 -
Advanced security
CEX.io utilizes advanced security mechanisms, most notably two-factor authentication, SSL encryption, and cold storage.
#9 -
Customer support
CEX.io features seamless 24/7 customer support via email and live chat, along with a comprehensive FAQ section.
Users Experience
New users can easily deposit and exchange crypto at any time. While the UI lacks appeal, the security and biometric options
are outstanding. Moreover, the response time for customer support is lightning-fast.
How To Buy Bitcoin On CEX.io
It's easy to buy bitcoin through CEX.io. Here's how.
Step 1: Create an account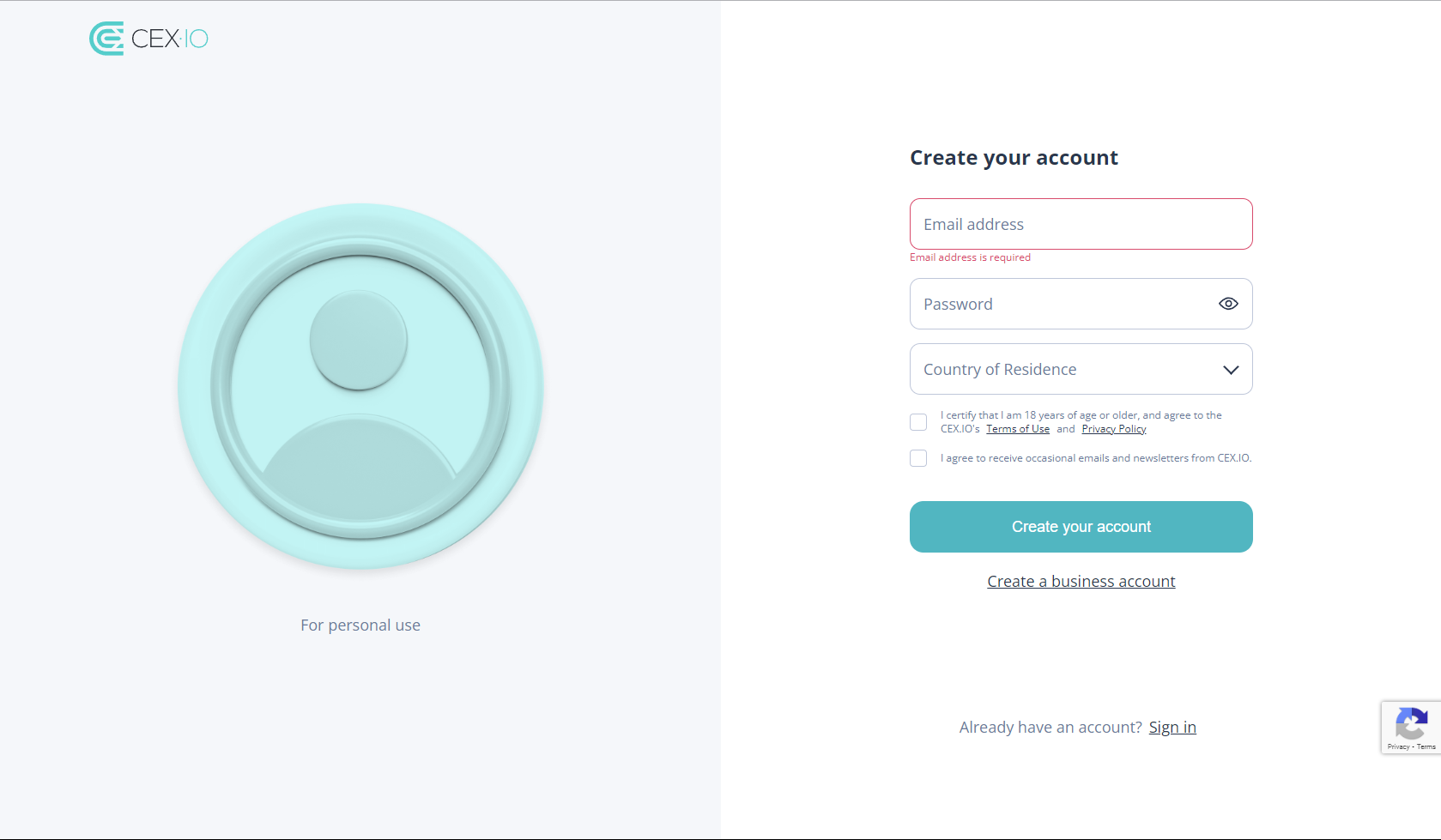 To get started with CEX.io, go to the home page and click on the "Sign Up" button in the upper right corner of the page to register.

Register and verify your email account according to the instructions.
Step 2: Verify your account
Now, it's time to complete the verification process as only verified users can buy bitcoins on CEX.io.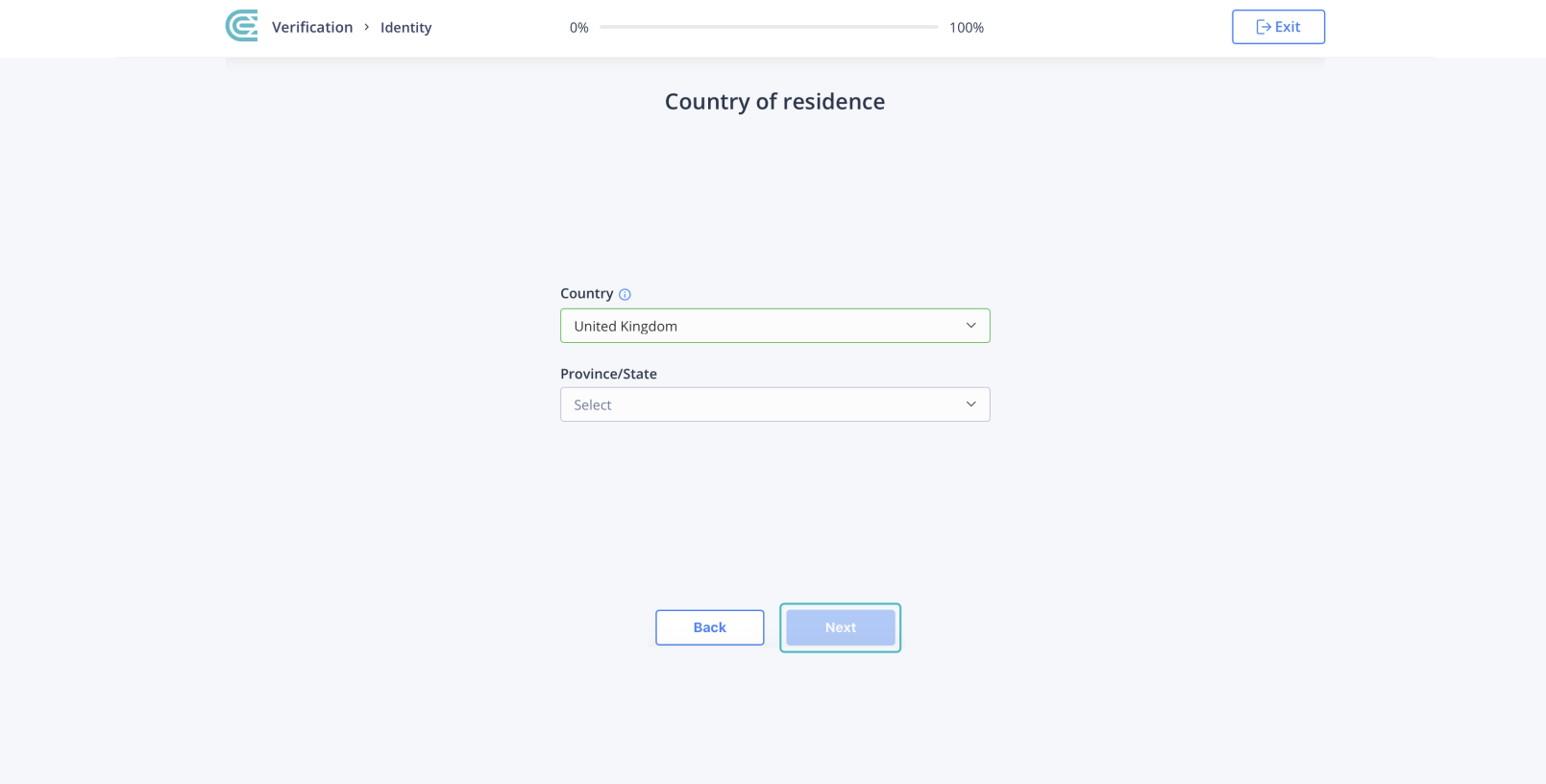 Verify your identity and click on the verification button. Everything else is straightforward. You just need to follow the instructions.
Step 3: Decide on a payment method and deposit funds
Upon verification, you can deposit funds without restriction.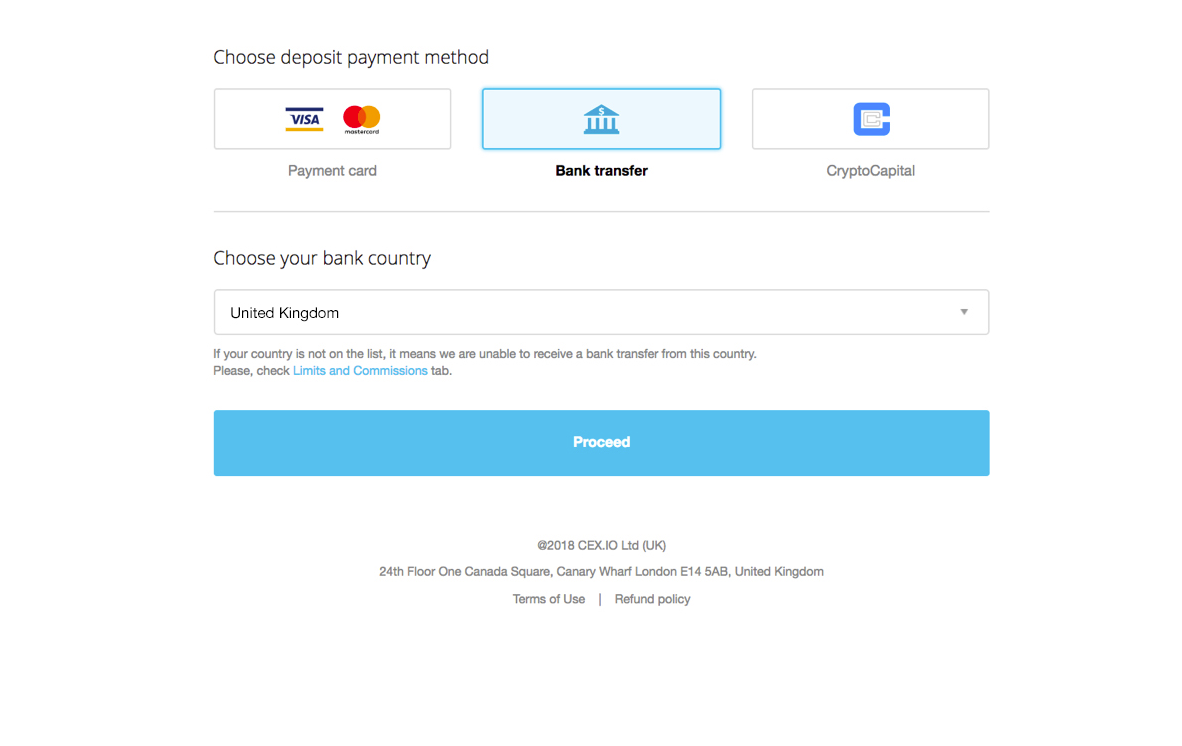 To make a deposit, click the "Deposit" button and then select a payment method (bank transfer, credit card, or cryptoCapital).
Step 4: Buy Bitcoin
Select "Bitcoin" as your coin of choice after depositing funds into your account.

Pick a currency and a bitcoin amount. USD, EUR, and GBP can all be used to buy bitcoin.

Make sure the details of the purchase are accurate before proceeding. Once you are satisfied with everything, click the "Buy" button.

If you are satisfied with your purchase, you can withdraw the bitcoin to your wallet or store it on CEX.io.
Conclusion
With the right information, buying bitcoin is actually quite simple. Binance, Bybit, and CEX.io are all reliable exchanges for buying bitcoin.

You can easily acquire bitcoin on any of the exchanges listed here simply by following the instructions above.

When it comes to selecting an exchange, make sure to consider both benefits and drawbacks of each.

Happy trading!